Ever watch a YouTube video? If you have then you've experienced streaming video. Roku is considered the pioneer of streaming video for television. It produces Roku streaming players that connect to your TV as well as Roku TVs that have the streaming experience built in. These devices are connected to the Internet via a Roku account that you set up, and once that is done you will then have access to 500,000+ movies and TV episodes from top free and paid channels, along with numerous public streaming channels like All Hawaii TV. So essentially you can stream almost anything! Because you only pay for the streaming player or TV to then access its main menu, Roku is considered a much more convenient and cost effective way to watch TV. For more information see roku.com.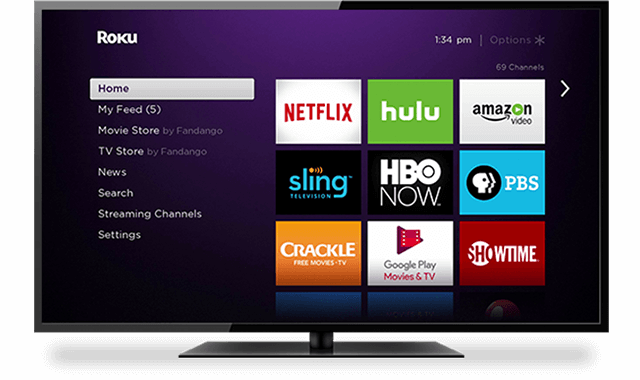 Streaming Players & Roku TV
You can access Roku by way of seven streaming players or via a Roku TV. The streaming players vary in capabilities and range in price from roughly $30 to $100. Costs for Roku TVs can range from under $200 to over $700 according to screen sizes, picture quality, and brands. (estimates as of 08/20). For current prices and information see roku.com.
Accessing The All Hawaii TV Channel